Customer Stories
At Telesmart, we're proud of what we do. We work with our customers to identify what's working for them, and what isn't. Then we analyse this information to build a bespoke solution that's tailored to meet their specific needs.
Our customers are key to our success. We wouldn't be where we are today without them, and we want to continue to build a long-term partnership with each and every one of them. Below we share some of the most inspiring success stories from our work with our customers.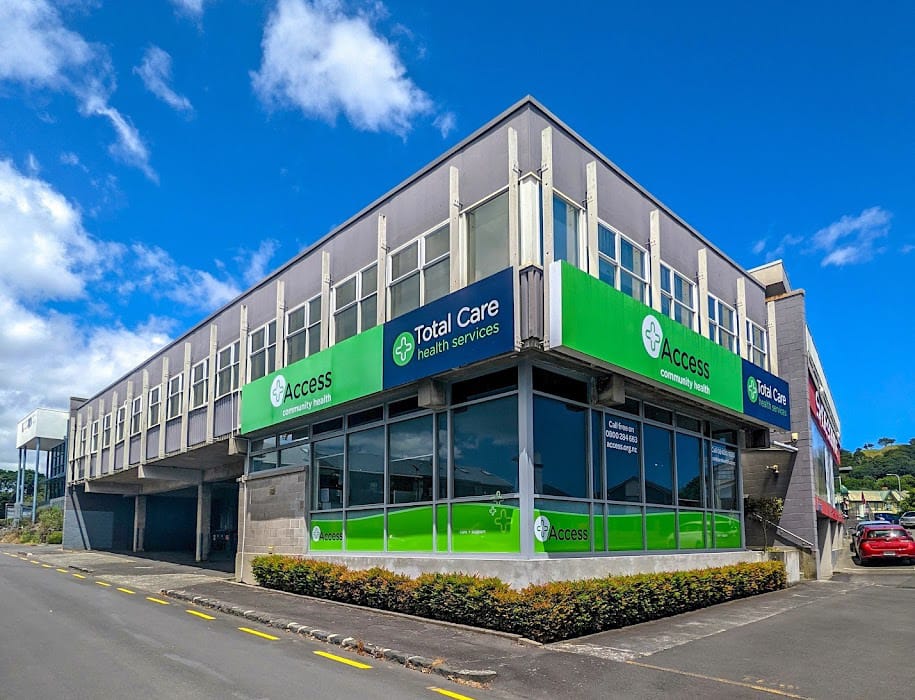 Customer

Access Community Health

Products

Microsoft 365

Industry

Healthcare

Team members

Moh Shaer, Ron Harfield, Ross Lynch, and Shane Bell
Access Community Health
Access Community Health is a non-profit organization with the mission of improving the health and lives of people who otherwise face financial, cultural, or language obstacles that prevent access to high-quality, affordable health care.
Healthcare providers like Access Community Health need convenient and autonomous access to data, diligent security, and compliance in order to deliver the best care to patients.
The organisation's legacy Microsoft Exchange infrastructure was reaching its end of life and needed to be replaced without facing long-lead times or large capital expenditure. Furthermore, email had become a critical business tool that needed high levels of resilience.
After exploring various platform and pricing options provided by Telesmart, David Chrisp (GM of IT Development and Transition) chose Office 365 because of its security, scalability, reliability and because it can be readily implemented.
Telesmart facilitated the migration of Access Community Health's Microsoft Exchange-based email and traditional Office platform to a mix of web-based and localised Office 365 applications.
The transition to Microsoft Office 365 allowed Access Community Health to operate on a platform that provides secure and reliable collaboration, convenience and compliance.
Telesmart migrated over 450 staff to Microsoft Office 365 across a two-stage rollout approach. In the first stage, a pilot group was migrated to test and identify any previously unidentified issues. Following the pilot testing, the remaining staff were fully transitioned.
This was all managed by Telesmart's project management office who provided weekly, easy to digest dashboards on the status of the project. This provided confidence to senior management of the project's progress and clearly identified any roadblocks.
As a result, Access Community Health's legacy Microsoft Exchange infrastructure was successfully migrated to Office 365, removing the need to upgrade existing legacy hardware and software providing the organisation with a resilient platform that allows for scalability.
Access Community Health now operates without email performance issues, capacity constraints or the risk of a system failure.
An Access Community Health spokesperson says, "The adoption of Office 365 has been one of the most progressive infrastructure change our organisation has seen. Given the sensitivity of our industry, the transition process needed to be seamless and approached with exceptional care and understanding.
"Telesmart's recommendation to migrate our existing platform to Microsoft Office 365 provided a reliable, efficient and flexible solution. Office 365 has allowed for greater communication and collaboration, cutting through the clutter of our previous fragmented system."
The licensing structure of Microsoft Office 365 enables Access Community Health to leverage a tiered license model for a cost-effective application tailored to the needs of each employee.
The spokesperson added, "The dynamic healthcare environment is changing the way providers want to communicate. Access Community Health's migration showcases why Microsoft Office 365 is a leading solution for organisations looking to address and update their collaboration and communication systems."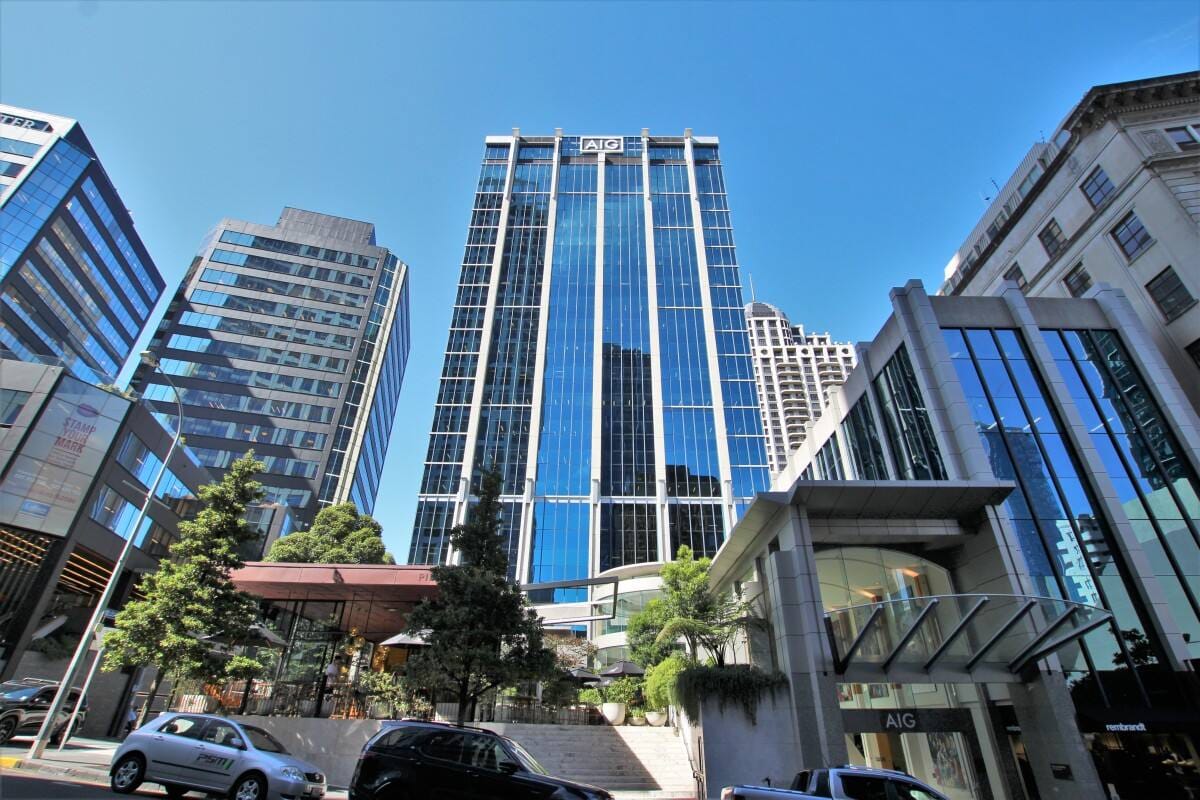 Customer

Acumen New Zealand

Products

MPLS WAN, LAN, and Video Collaboration

Industry

Marketing

Team members

Chris Salmon, Shane Bell, and Moh Shaer
Acumen New Zealand
Acumen Republic are a brand, marketing, PR and communications agency. Their strength and unique value proposition is the ability to work seamlessly across two cities. This means video conferencing is essential for the longevity of their business model.
When Acumen Republic approached us, their existing video conferencing system was unreliable, causing both internal and external frustration during Video conferences. The video conferencing system was also tied to the building and needed to be flexible to allow staff to work remotely on multiple devices.
We identified that Acumen Republic's current video system's poor quality was due in part to the network deployment, which was due for upgrade. To ensure seamless video conferencing, and to support a new system, the first step was to improve Acumen's WAN and LAN network between its Wellington and Auckland offices. This improved service was deployed in parallel with existing services, providing a smooth and uneventful transition. Next, four new video rooms where setup, as well as desktop and mobile access to the new video solution. Finally, training - both onsite and via training tools - completed the implementation.
Acumen Republic now has a high quality and reliable video conferencing system that works effortlessly across their two offices. The new system supports remote working, and intuitively allows clients to externally video call in, as well as join from their own videoconferencing platforms. More recently, further upgrades have occurred to create Microsoft Teams conference rooms, and this aligns with the increased use of MS Teams by both Acumen and their customers.
"We are a small company but Telesmart cares about us and we trust them. Anyone can sell you a phone and video conferencing. However, Telesmart understands what we do and understands how important cross-office telecommunication is for our business," says Acumen Republic.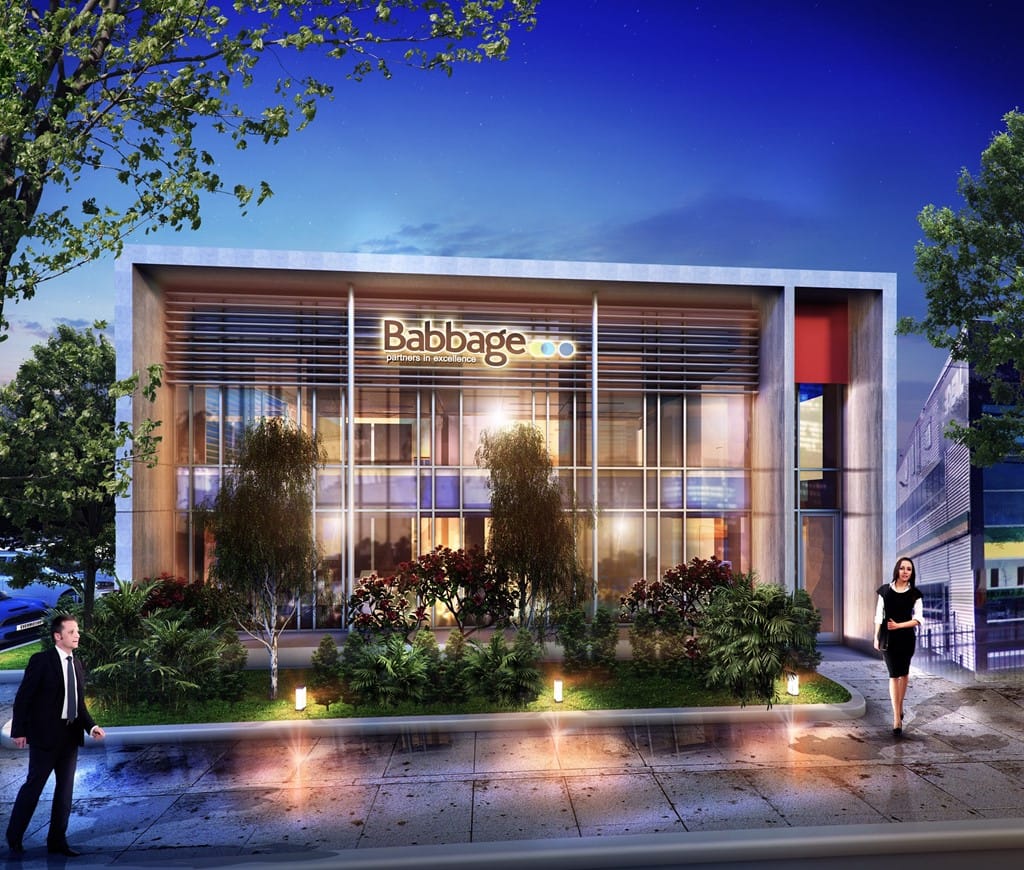 Customer

Babbage Consultants

Products

Voice Calling for Teams and Tendfor Contact Centre

Industry

Construction

Team members

Chris Salmon and Brent Hollister
Babbage Consultants
Babbage Consultants is a 100% New Zealand-owned multi-disciplinary practice offering tailored consultancy services across Architecture, Engineering, Land Development and Project Management.
Reliable communication is pivotal for the operation of consulting services. When Babbage Consultants approached Telesmart, their incumbent voice and network system was costly and poorly managed. They were seeking a reliable one-stop shop to provide all services and support for off-premise and internal access across their trans-Tasman offices. We were brought on board to streamline their voice and network programming onto one cloud-based system.
As we'd been working with Babbage Consultants' previous IT partner for almost three years, we had a comprehensive understanding of the issues they had been experiencing and were able to compare and understand all possible solutions. Telesmart introduced Babbage Consultants to our existing customers who were of similar size and faced similar challenges.
Off the back of the workshops and client consultations, Telesmart proposed a staged approach across 12-15 months to comfortably deliver a streamlined voice and network cloud system across its offices.
Telesmart's newly deployed Voice Calling for Teams and network system has allowed Babbage Consultants to access its critical voice and network services seamlessly from any location. Tendfor was added to provide enhanced Operator services, so Babbage could continue to provide the personal touch to every interaction. We are excited to continue working with Babbage Consultants to further integrate its cloud platform and improve its overall communication efficiency.
"In addition to Telesmart's competitive price, their excellent service and time spent thoroughly understanding our operations are where we saw real value compared to other providers" - Babbage Consultants.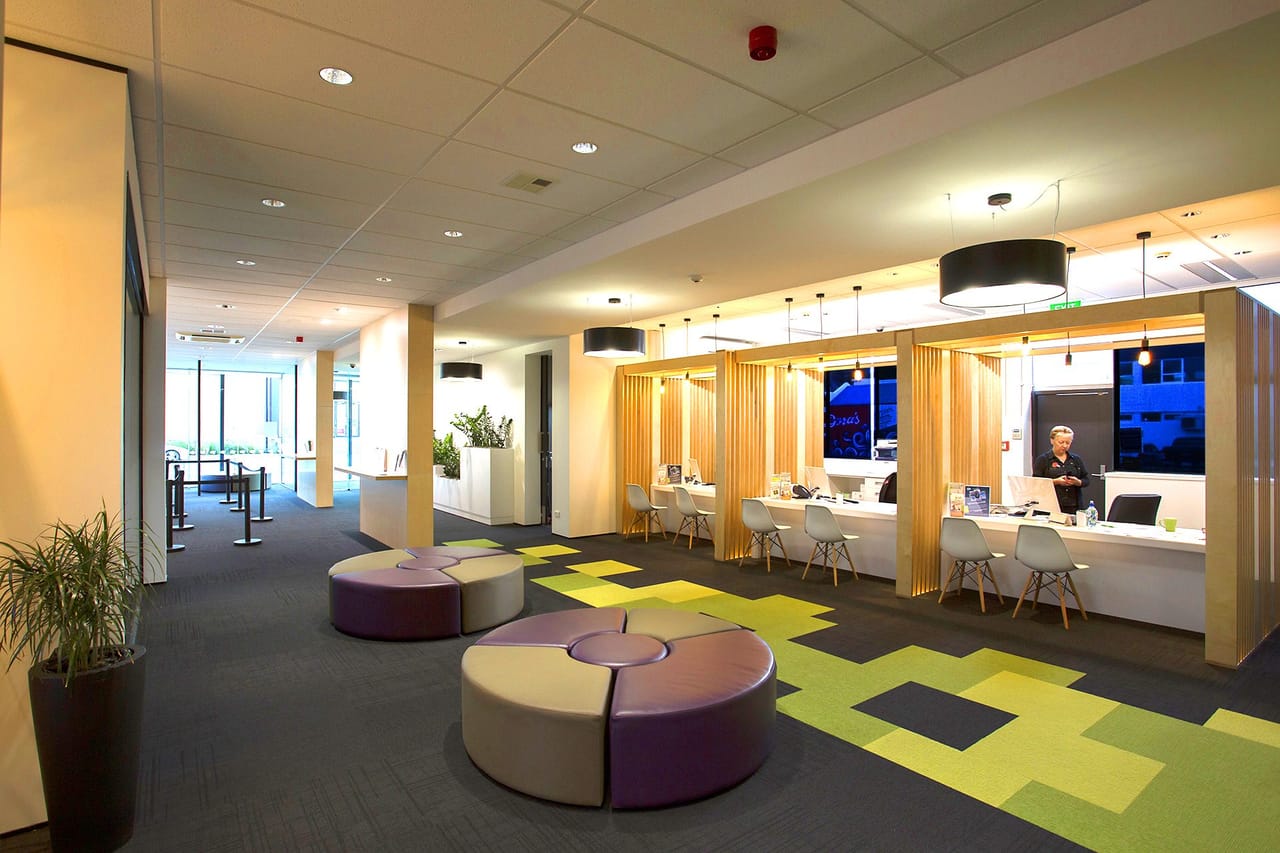 Customer

First Credit Union

Products

Tendfor Contact Centre and Call Recording

Industry

Financial
First Credit Union
First Credit Union is a not-for-profit financial cooperative that has been helping kiwis with their finances for over 60 years.
When First Credit Union approached us, their existing Contact Centre and Phone solution was at the end of manufacturer support and contracts. They decided to use this chance to explore replacement options, and as an extremely busy contact centre with up to 2000 calls per day, the replacement needed to be enterprise class to ensure no risk of failure when under stress. They also needed a solution that would support the whole of business with a variety of users over multiple locations.
The business already had a strategy to move its IT requirements to the cloud, leveraging Microsoft Office 365, so Telesmart suggested implementing Telesmart Cloud Calling for Microsoft teams (CC4MST). This telephony solution meant we simply added phone calling capability to an interface many of the First Credit Union team were familiar with.
For the contact centre, a solution that would complement and function in the Microsoft Teams environment was required. Telesmart proposed Tendfor which works natively with Microsoft Teams to provide a modern, easy to use call centre and reception solution - making this an ideal way to enable First Credit Unions Microsoft environment to communicate with their members.
Call recording is mandatory for the financial service sector so this was best provided with Dubber Call recording, the world's leading provider of cloud-based call recording and voice AI.
Once this package of solutions was agreed on, the Telesmart Project Management Team stepped in to begin implementation. At Telesmart we believe that exhaustive preparation is imperative to a successful deployment so we started by carrying out data capture and migration to the new Cloud platform. Call centre design work was done, building call flows, promo messaging etc. Then a trial was established with several users with test numbers, to enable the team to become familiar with the operational aspects of the solution before going live.
The deployment was a great success, with very positive feedback from First Credit Unions IT Manager, who said they were "totally impressed with the cutover process and having it go so smoothly". Our thorough and capable approach, backed by world leading Cloud solutions, meant another happy customer for Telesmart.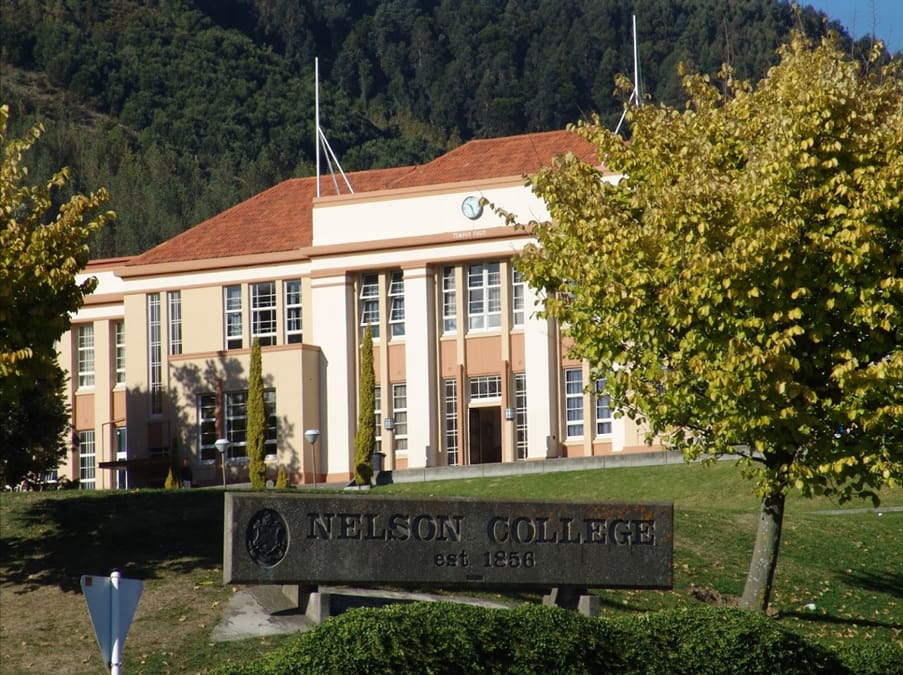 Customer

Nelson College

Products

Voice Calling for Teams

Industry

Education
Nelson College
As the oldest state secondary school in New Zealand, Nelson College has an impressive heritage. However, it was also dealing with a heritage phone system based on outdated on-site infrastructure with complex technical support requirements.
While the College had switched from the old copper phone wires to an internet-based phone system (Skype for Business) in 2016, changing security requirements meant its existing on-site systems would soon become out of date. In 2020, they decided it was time to strengthen their business continuity plan by migrating to a modern, secure cloud-based platform that would enable them to continue teaching and performing administrative operations in case of a major event, like an earthquake or a pandemic.
The College needed a modern solution that could be seamlessly rolled out across the school for teachers and students alike. Upon Telesmart's recommendation, they decided to do away with traditional phones completely, instead switching their entire communication system to the cloud: Cloud Calling for Microsoft Teams. At Telesmart, we understand that fast migration and deployment is essential for any organisation. Microsoft Teams provided the perfect solution; it was not only cost-effective, but also allowed them to swiftly make the transition without causing disruption, within the desired timeframe.
The Telesmart team rolled out the installation of Cloud Calling for Microsoft Teams to over 70 users and six common areas within just one week, ensuring business continuity throughout the process.
"With wires, you're very much tied to your building, whereas Teams provides much more mobility. It's more than just the next step in the communication evolution," says Casey, IT Systems Engineer.
"It's your teaching environment, it's your meeting environment. Many people still think of a phone as a handset on a desk, but this pulls everything together in one place."
As it turned out, the new system arrived at exactly the right time for the South Island school. The following month New Zealand went into Alert Level 4, forcing all businesses and schools to close their doors and move online. Thanks to Microsoft Teams, staff and students were able to continue learning and stay connected throughout a global pandemic.
"Teams telephony could hardly have arrived at a better time for us. With COVID-19 forcing everyone into lockdown, our receptionist was still able to field calls from home through Telesmart's Cloud Calling for Microsoft Teams, which meant students and caregivers were able to stay in touch with the school over those weeks," says Casey.
Senior Solution Specialist at Microsoft, Sam McNeill, says what Nelson College achieved in just a few short weeks is revolutionising how schools in New Zealand engage and communicate with their communities.
"When it comes to using Teams for both telephony and digital education, Nelson College is ahead of the curve by adopting a truly unified communications platform. Their team has always been willing to explore the potential of new technologies ever since their adoption of OneNote in 2013, but their work with Microsoft and Telesmart is an example of how all schools - not to mention organisations - are going to connect and collaborate in future."
At Telesmart, we have an education and charity offering that provides special offerings to any entity that qualifies for academic and charity Microsoft licensing.
We are committed to supporting these groups and helping them to operate as effectively as possible, with the help of our smart technical solutions.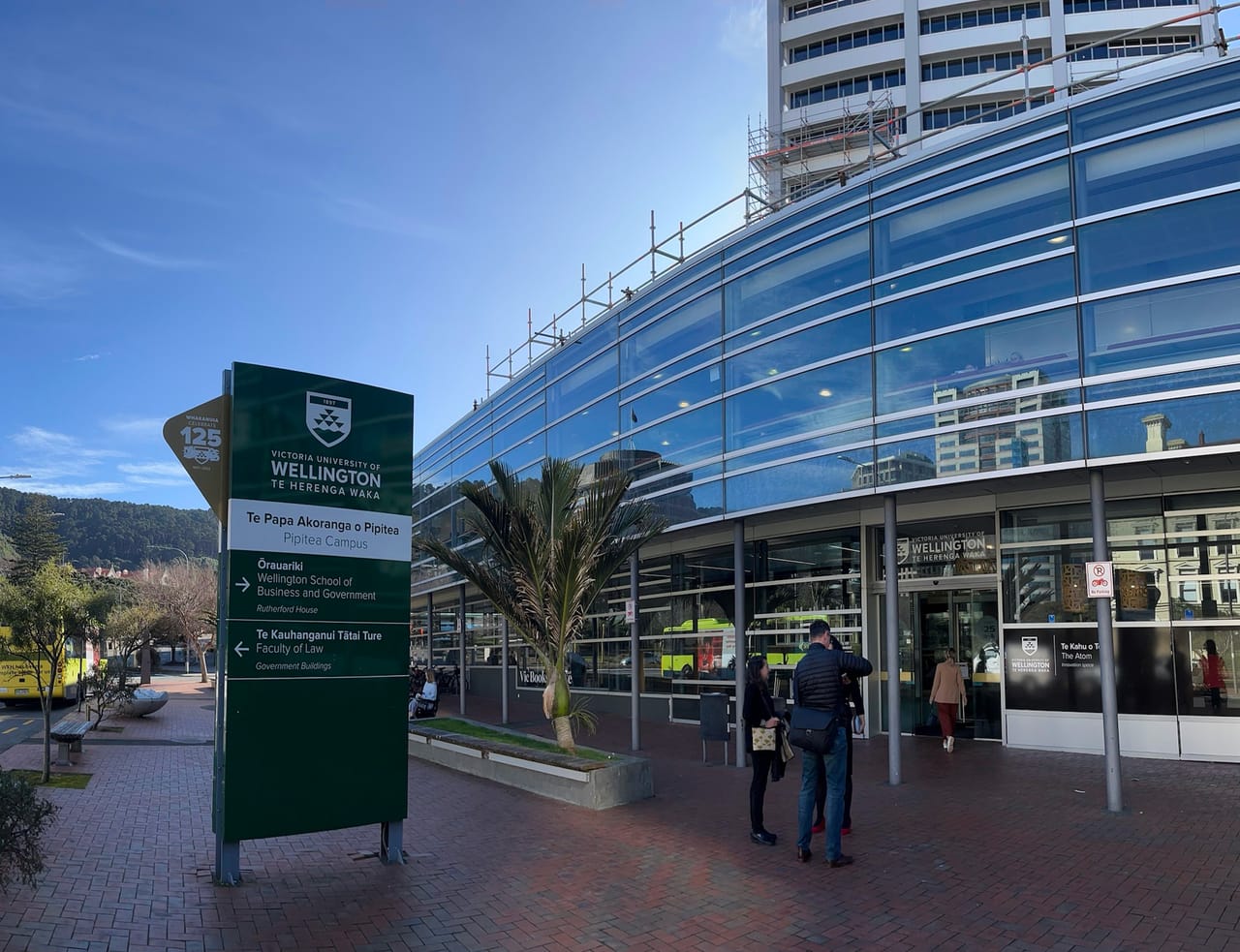 Customer

Victoria University of Wellington

Products

Voice Calling for Teams

Industry

Education
Victoria University of Wellington
Victoria University approached Telesmart seeking a solution to replace their legacy phones with a cloud-based solution that integrated with their existing Microsoft 365 platform. The goal was to move 3,500 users from legacy desk phones to an integrated modern workplace at a pace that would work with the universities ongoing business priorities.
Telesmart carried out a rapid assessment process which resulted in the recommendation of Telesmart Cloud Calling for Microsoft Teams as an alternative to Skype for Business. Telesmart Cloud Calling for Microsoft Teams is a true cloud platform, delivering external calling to and from Microsoft Teams across Australia and New Zealand. It's benefits include ease of deployment, better call quality and improved user experience.
Victoria University understood Telesmart's Cloud Calling for Microsoft Teams was the logical solution that could be delivered for reduced cost and timeframes compared to deploying Skype for Business.
The project began as a proof of concept in late 2018, with Telesmart Cloud Calling for Microsoft Teams being rolled out initially to the ICT team of around 20 users and was completed by February 2019. To enable Victoria University to complete the rollout of the remaining users themselves at a pace that suited their requirements, Telesmart connected their legacy phone system to the Telesmart Cloud Calling for Microsoft Teams platform. The University initially aimed to have all 3,500 users migrated to the platform within three years. In response to Covid-19 this was accelerated in April 2020, with more than 50% of their users migrated in a single month.
"The collaboration with Telesmart has enabled us to extract more value from our Microsoft Licensing agreement. We've created a platform that gives the university the ability to adopt a modern workplace at a pace that is sustainable and meets our technology and organisational goals," says Stuart Haselden, Chief Information Officer at Victoria University.
For Telesmart, the success of this project proves Telesmart Cloud Calling for Microsoft Teams is a viable and accessible technology for organisations of any size. It can be implemented smoothly, in stages without impacting day to day operations, with benefits being realised from day one. It also demonstrates that organisations can easily and quickly improve their Microsoft environment without excessive cost.