Designed by Caregivers, for Caregivers
We can link caregivers and patients in real-time, enhancing the care you give, improving patient quality of life, and ensuring management has the information they need to streamline their workflow.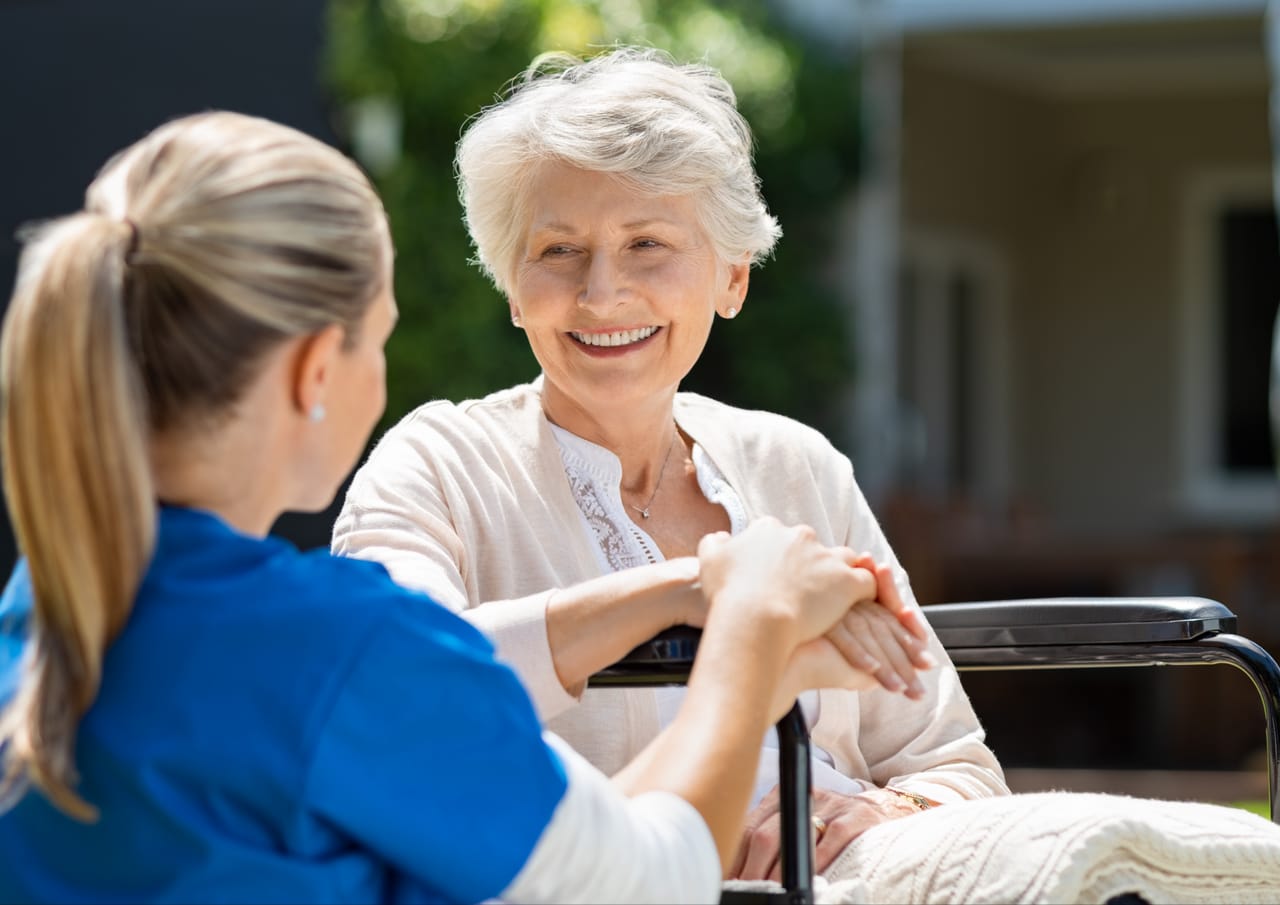 ---
The numbers speak for themselves; with over 5000 installations in more than 60 countries, and over three decades of nurse call experience in hospitals and aged-care facilities, Austco is perfectly placed to offer flexible support to you in your mission to provide the best care you can.
How can Telesmart facilitate collaboration within your team?
To receive the full benefits of Austco's nurse call system, you need Telesmart. Why? Telesmart is an Austco authorised reseller in New Zealand. We connect Austco's different subsystems, such as integration, connectivity, and security, into a whole unit. In other words, we pull it all together to make sure everything is working beautifully – something that other outfits cannot do.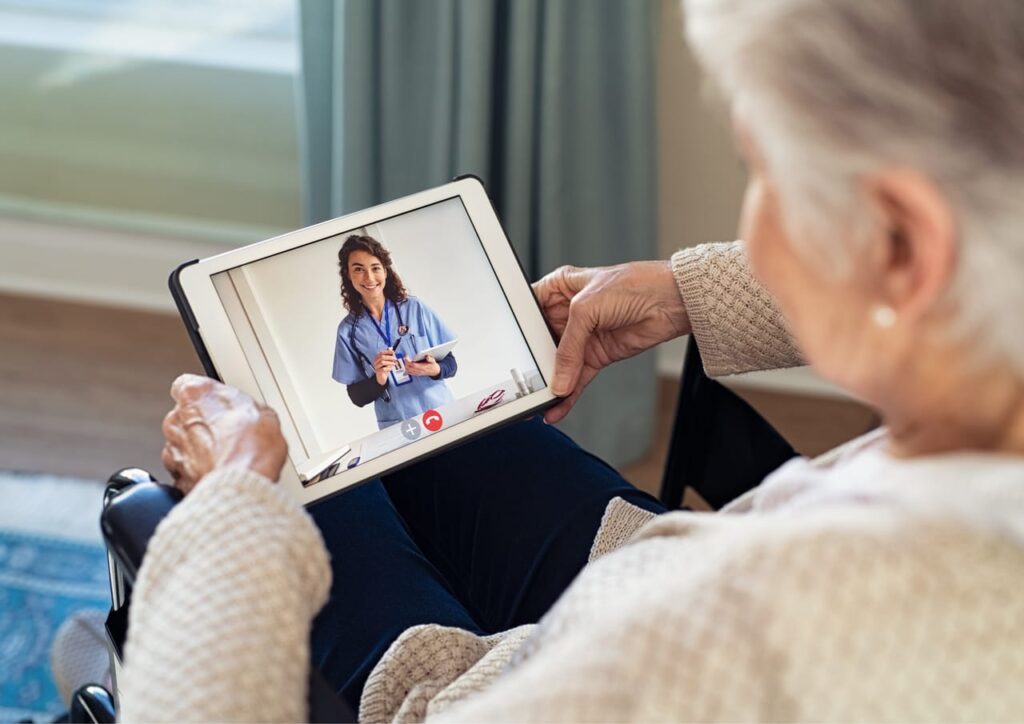 Why might Austco be beneficial to your business?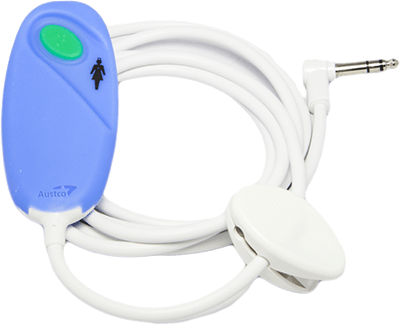 Improve infection control protocols
As infectious viruses such as COVID-19 continue to spread globally and impact healthcare facilities around the world, it is crucial to choose technologies that can help your organisation combat the spread of infection. The Tacera Nurse Call System is designed with functions and features to help infection prevention and control in healthcare facilities, such as antibacterial silicon buttons, spray and wipe maintenance, and dip-sterilisable features.
Mobile-first approach makes carers' lives easier
A mobile-first approach means staff have access to virtual workflow buttons, which lets them trigger call points such as 'needs water, transport, cleaning' directly from a mobile app.
Nurses can also receive alarms from patients and locations assigned to them. For example, if a resident misses check-in after a pre-defined period, a push notification can be sent to the assigned nurse's device.
Staff always know which alarms need attention, and can take several actions with each alarm in the form of a Voice Over Internet Protocol (VOIP) call-back – accept, reject or escalate.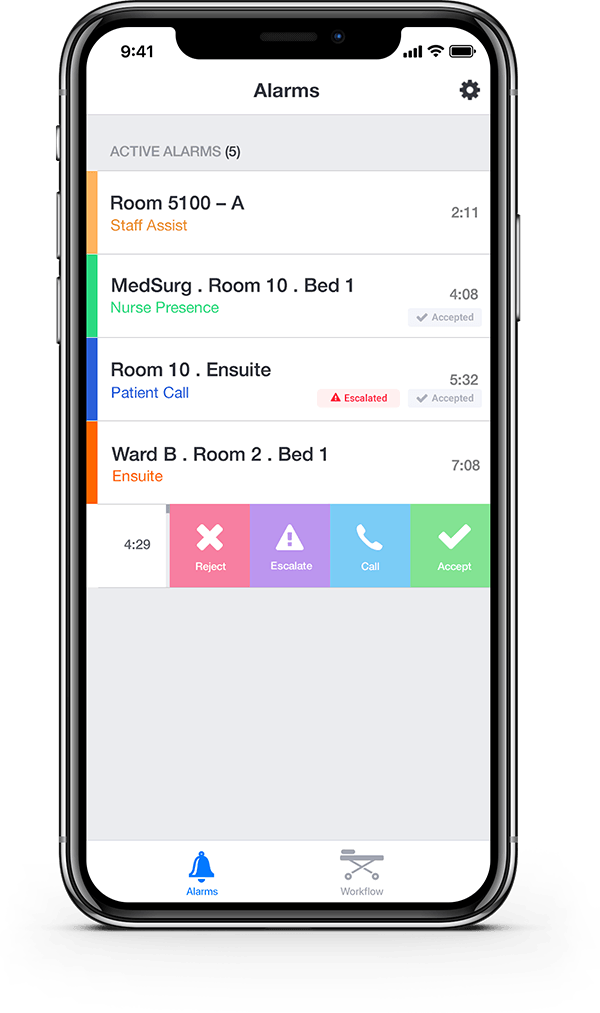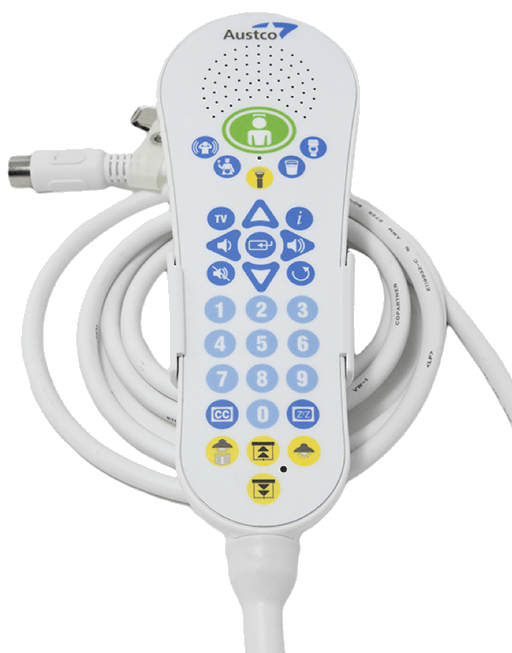 Give control back to patients
Residents can use a controller to call and speak to their nurse directly, while other technologies such as the pillow speaker provide full duplex audio, working just like a telephone. Residents can also make specific requests in addition to regular calls, like requests for pain relief, water, housekeeping or bathroom breaks.
Streamlined integration and reporting
Austco provides an open API for integration with any clinic, facility or third-party system and allows you to collect data to turn into actionable intelligence. Additionally, business intelligence tools collect and analyse nurse call data, helping caregivers and clinical leadership optimise costs and streamline workflow.