For the past 5 months a new major version of Teams has been available as a preview. It's twice as fast, with half the memory, faster switching and scrolling is smoother, with less disk usage – Awesome!
As the Microsoft announcement says:
With the new Teams app that launches up to 2X faster and enables you to join meetings up to 2X faster, you can focus on what matters most to you. The new Teams has been optimized for more efficient use of system resources, using up to 50% less memory. It adds support for users that collaborate across organizations and manage multiple work or school accounts. You can be signed into multiple organizations and accounts simultaneously and receive notifications for all your accounts, no matter which one is currently in use. The new Teams also ensures simplified IT management and enhanced data security.

https://techcommunity.microsoft.com/t5/microsoft-teams-blog/introducing-the-new-microsoft-teams-now-in-preview/ba-p/3774406
With multi-tenant, multi-account support, this change also eliminates the need for organisation switching, and I'm really looking forward to that. Add in some AI with Co-Pilot for Microsoft Teams (cost in NZ yet to be announced, but it's $30 per month in the US of A!!), and you have some amazing productivity hacks.
With Copilot in Teams chat, you can quickly synthesize key information from your chat threads – allowing you to ask specific questions (or use one of the suggested prompts) to help get caught up on the conversation so far, organize key discussion points, and summarize information relevant to you. Copilot reduces the effort of managing different chats and helps you spend more time on the things that matter, without interrupting the flow of your work.

https://techcommunity.microsoft.com/t5/microsoft-teams-blog/the-next-wave-of-copilot-in-microsoft-teams/ba-p/3872842
Here are some more cool features and improvements listed in Microsoft's full rundown:
Streamlined Actions: Less clutter simplifies notifications, search, messages, and channels
Personalized experiences: Threaded conversations, customizable group chats, and interactive emojis give users more expressive collaboration
Simplified meetings: Updates to the pre-join experience, gallery view, and screen sharing remove barriers to effective meetings

https://techcommunity.microsoft.com/t5/microsoft-teams-blog/what-s-new-in-microsoft-teams-at-enterprise-connect-2023/ba-p/3774374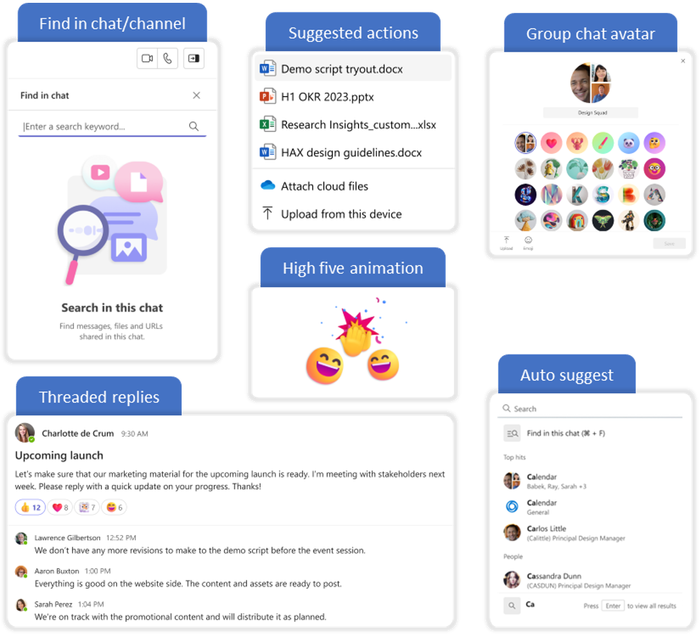 The speak is that this will move to general release the end of September, so now is the time to prepare.
The current gotchas are that it's currently Windows only, and third party apps may not be supported - or you may need to get your admins to assist you logging back into them. Pro tip: now might be a great time to get a small pilot group to test out that everything works as it should.
There is also some coming feature coolness. Avatars (I've been playing with those), pronoun availability, video Click to Call from a website, and virtual front desk, to name a few.
Reach out if you need any assistance, or if you want to see how you may be able to improve your user or customer experience.